Assortment
We produce a variation of rooted cuttings almost the whole year round.
The majority of our rooted cuttings will be in 104 hole trays or in 150 hole trays, but different tray sizes are also possible please inform for others options.
Depending on the requested quantity, tray size, delivery week and availability of the required materials we need about 3 to 12 months to complete your order with our special love and Bergs care. We produce orders in contract as well on stock.
If you are interested in a variety which is not on the list, please let us know maybe we can help.
---
Heesters
Berberis
Berberis thunbergii 'Atropurpurea Nana'
​Berberis thunbergii 'Aurea'
Berberis thunbergii 'Bagatelle'
Berberis thunbergii 'Green Carpet'
Berberis thunbergii 'Harlequin'
Berberis thunbergii 'Lutin Rouge' ®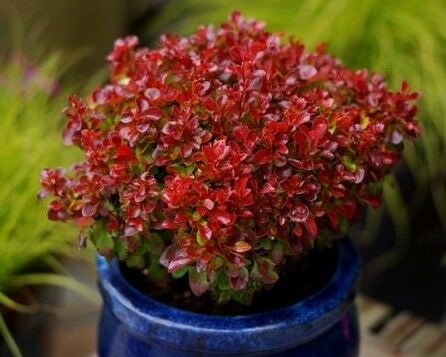 Buddleja
Buddleja davidii 'Black Knight'
Buddleja davidii 'Empire Blue'
Buddleja davidii 'Pink Delight'
Buddleja davidii 'Royal Red'
Buddleja davidii 'White Profusion'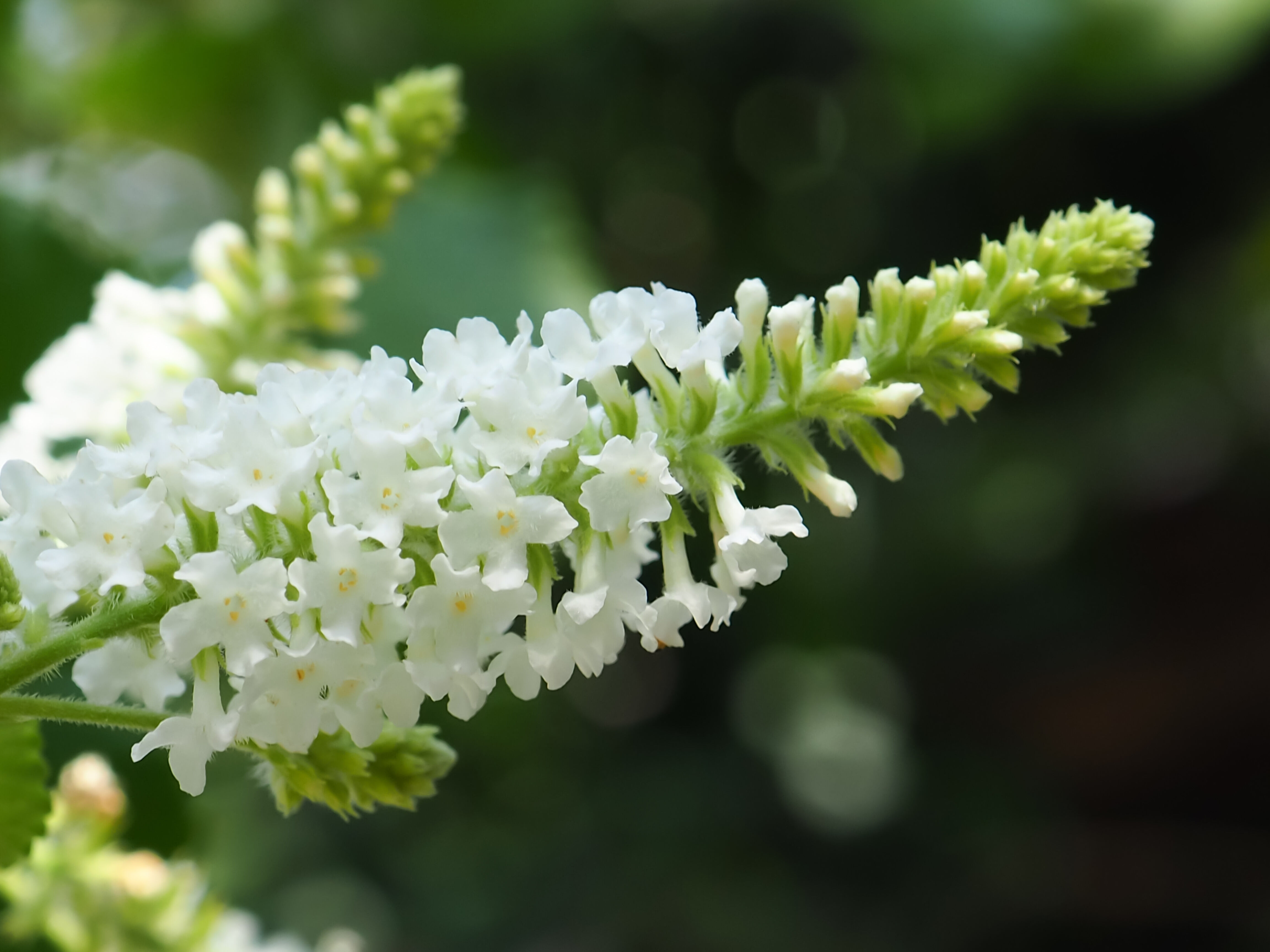 Calocephalus
Calocephalus brownie 'compact'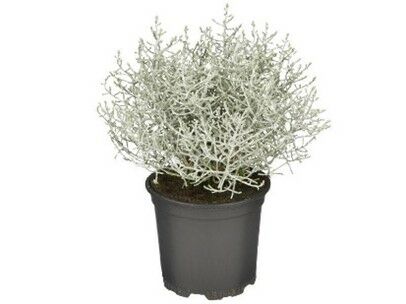 Ceanothus
Ceanothus del. 'Gloire de Versailles'
Ceanothus del. 'Henri de Defosse'
Ceanothus pall. 'Marie Simon'
Ceanothus 'Blue Diamond ®
Ceanothus 'Blue Mound'
Ceanothus 'Blue Sapphire'®
Ceanothus 'Concha'
Ceanothus 'Edinburgh'
Ceanothus 'Eldorado'
Ceanothus gris. 'Yankee Point'
Ceanothus 'Italian Skies'
Ceanothus imp. 'Victoria' (Skylark)
Ceanothus imp. 'Puget Blue'
Ceanothus thyr. 'Millerton Point'
​Ceanothus thyr. 'Repens'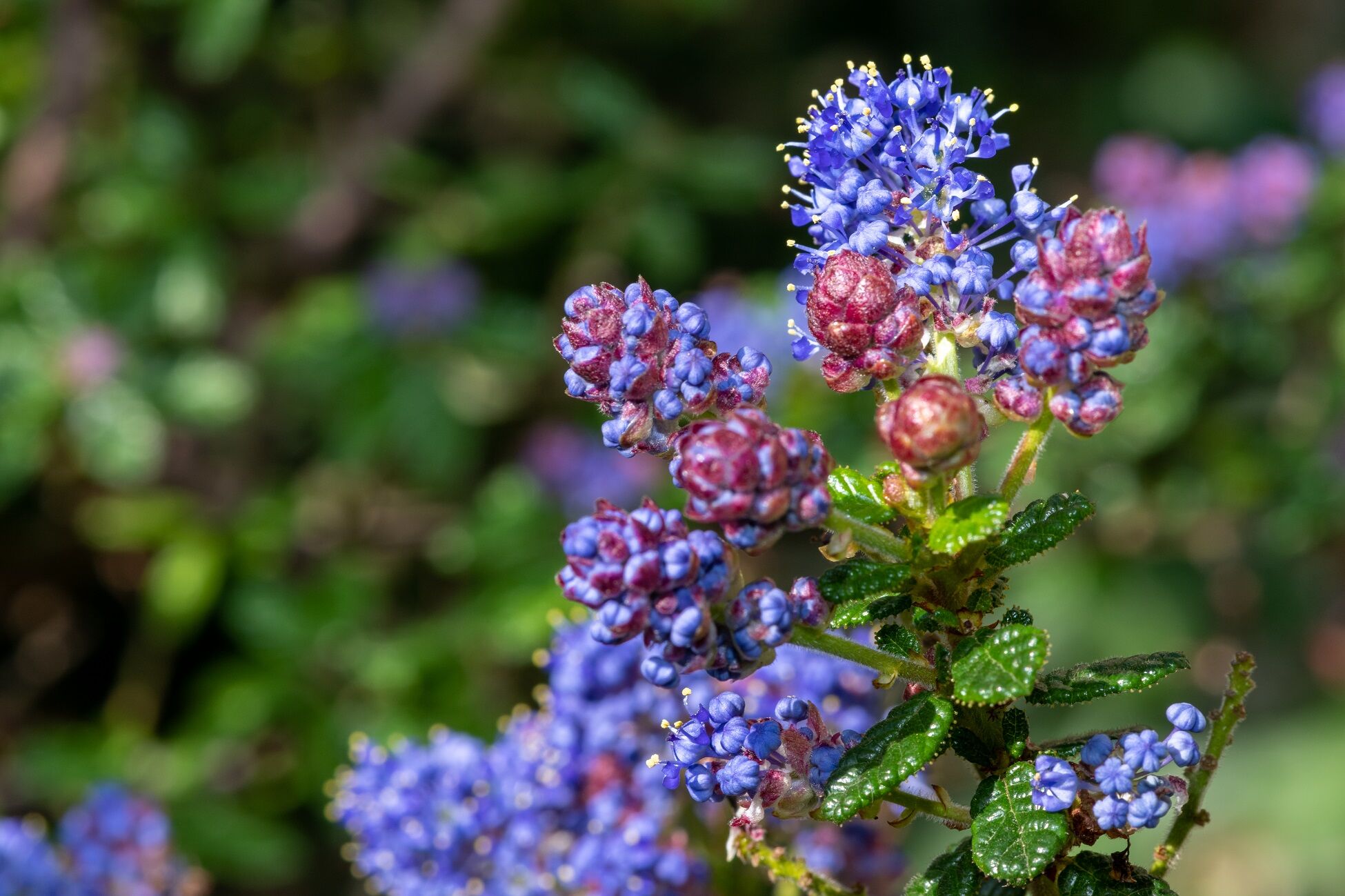 Choisya
Choisya 'Aztec Pearl'
Choisya 'Aztec Gold'®
Choisya 'Scented Gem'®
Choisya ternata
Choisya ternata Brica (Sundance)
Choisya ternata 'Goldfingers' ®
​Choisya ternata 'White Dazzler'®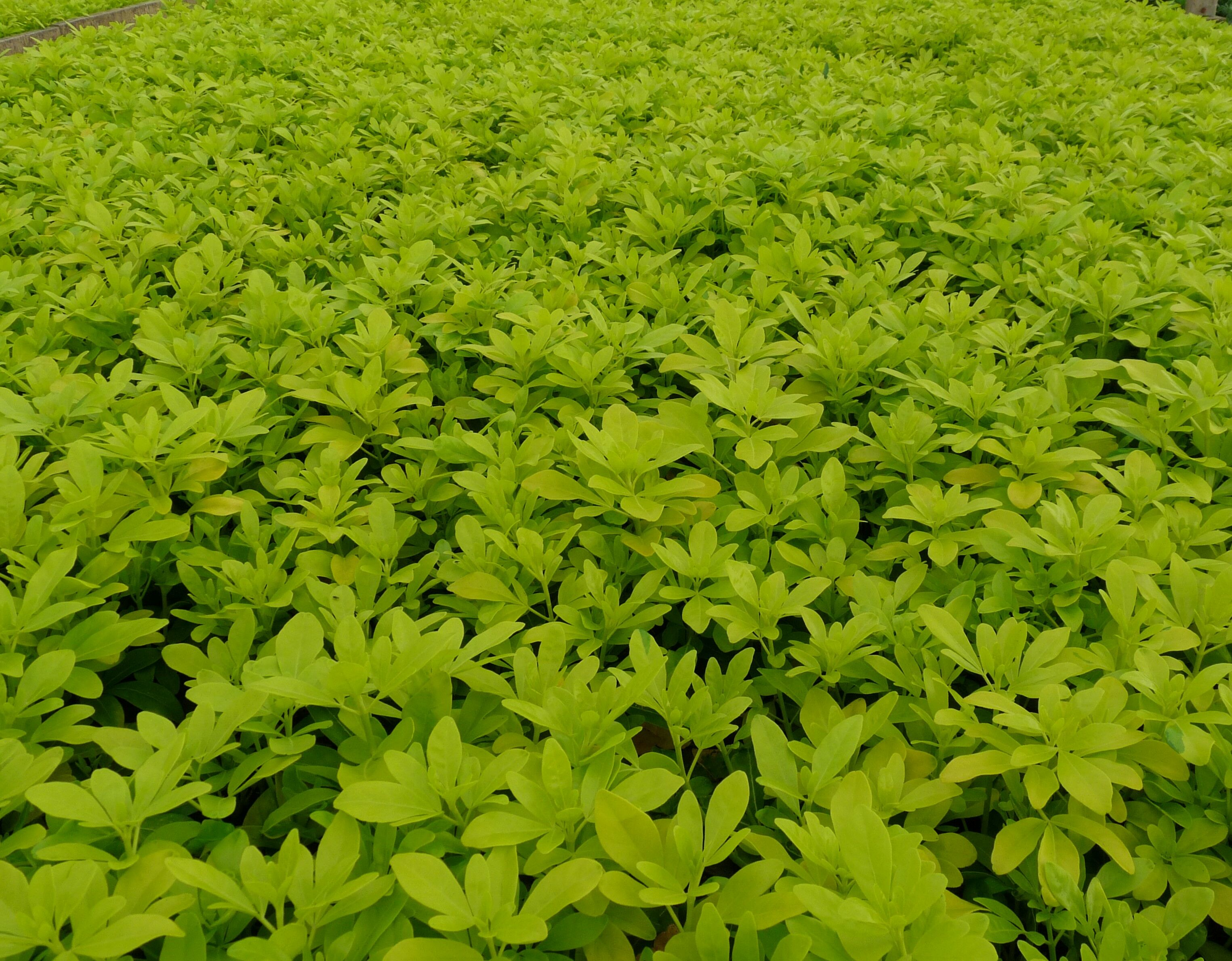 Coprosma
Coprosma 'Evening Glow'®
Coprosma 'Fire Burst'®
Coprosma 'Ignite'®
Coprosma 'Inferno'®
Coprosma 'Lemon and Lime'®
Coprosma 'Rainbow Surprise'®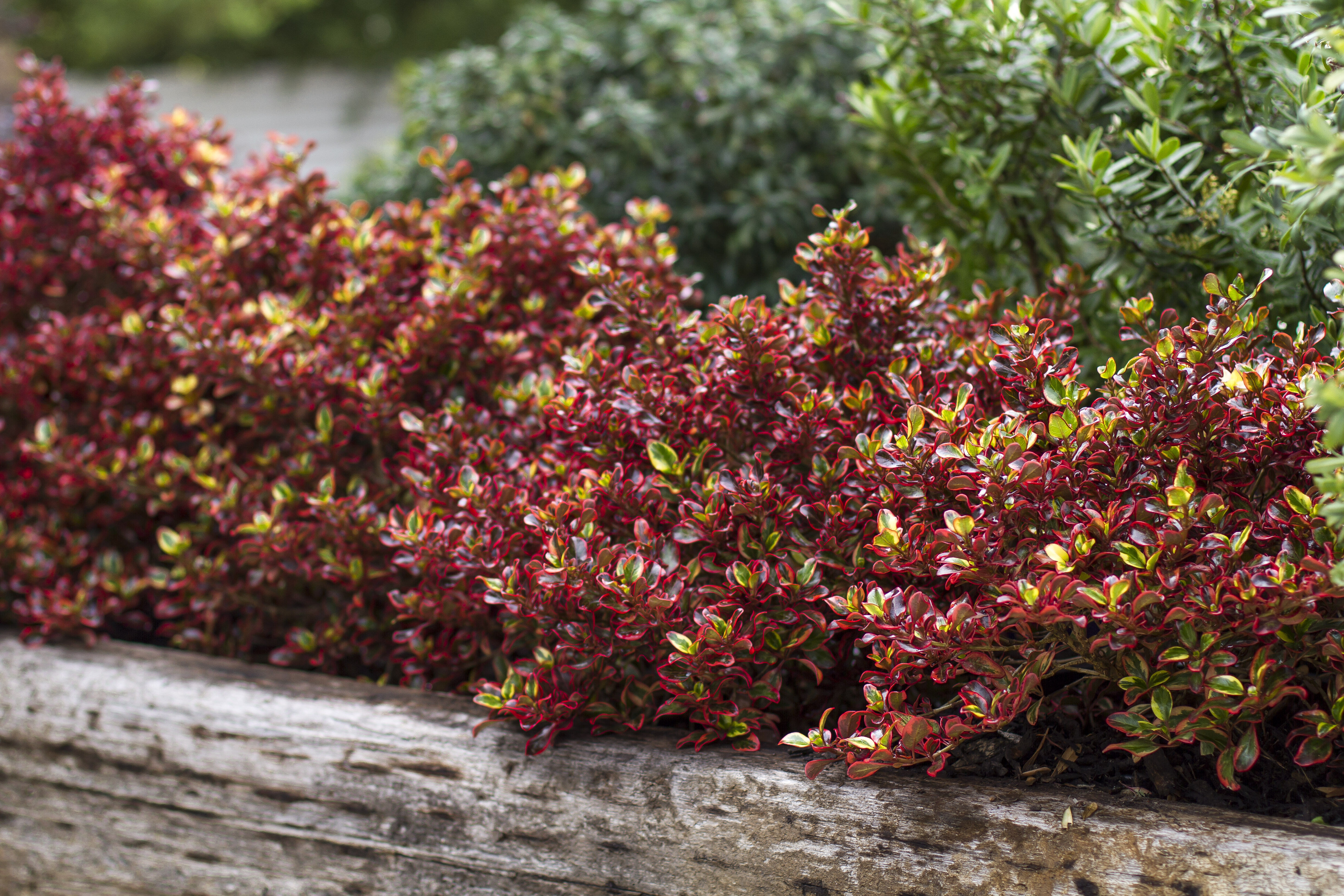 Cornus
Cornus alba 'Anny's W. Orange'
Cornus alba 'Aurea'
Cornus alba 'Elegantissima'
Cornus alba 'Gouchaultii'
Cornus alba 'Kesselringii'
Cornus alba 'Sibirica'
Cornus alba 'Sibirica Variegata'
Cornus sang. 'Midwinter Fire'
​Cornus sang. 'Winter Beauty'
Cornus stol. 'Flaviramea'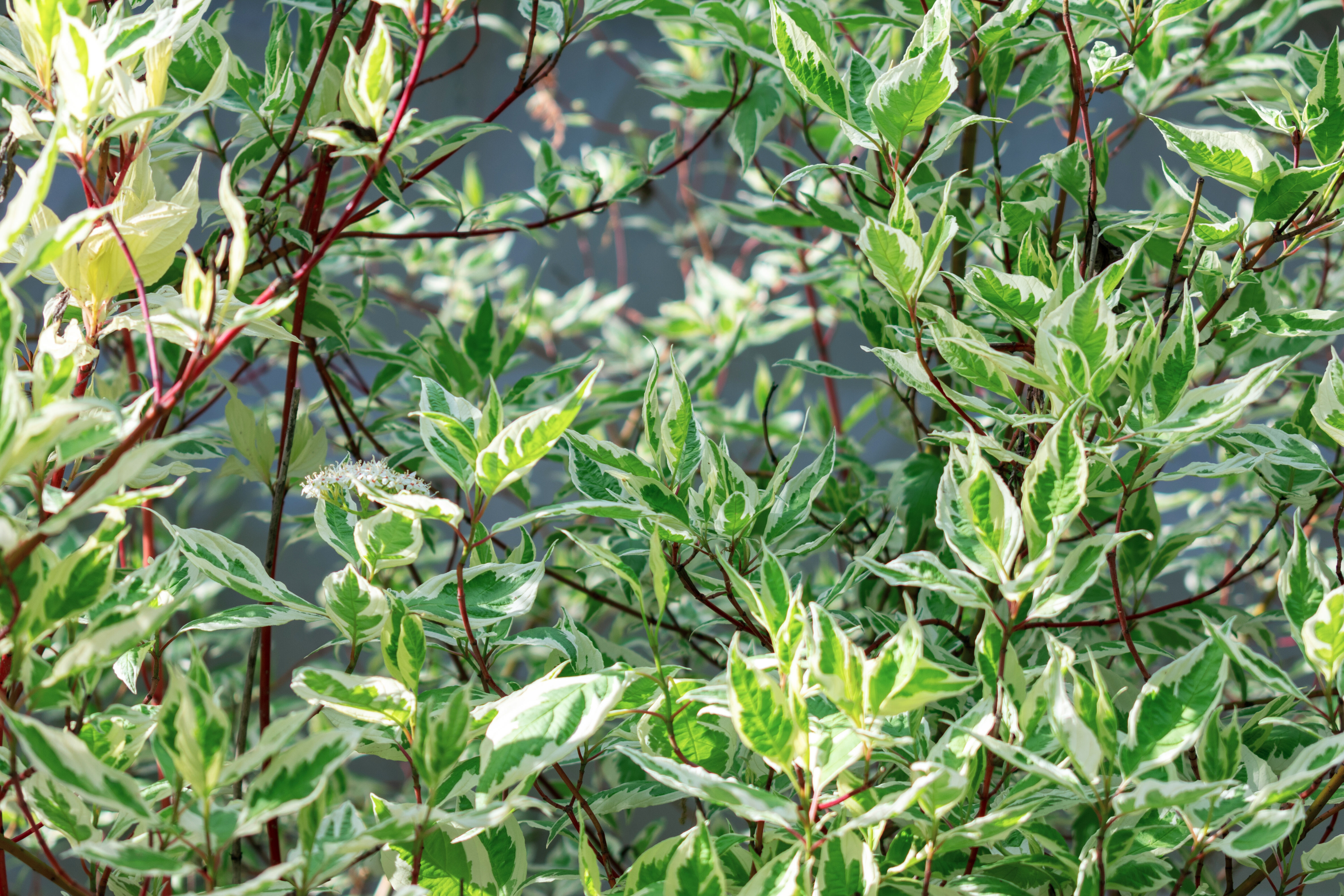 Corokia
Corokia cotoneaster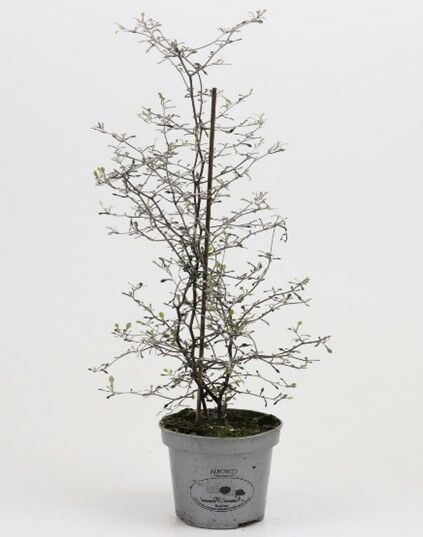 Cuphea
Cuphea hyss. 'Magenta'
Cuphea hyss. 'Pink'
Cuphea hyss. 'White'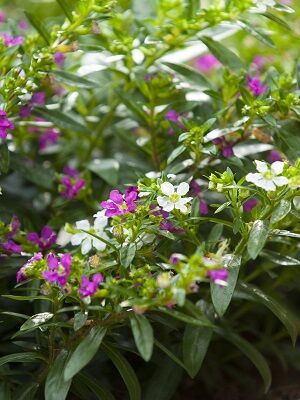 Escallonia
Escallonia 'Apple Blossom'
Escallonia 'Donard Seedling'
Escallonia 'Iveyi
Escallonia 'Red Dream'
Escallonia leavis 'Pink Elle'®
​Escallonia rubra macrantha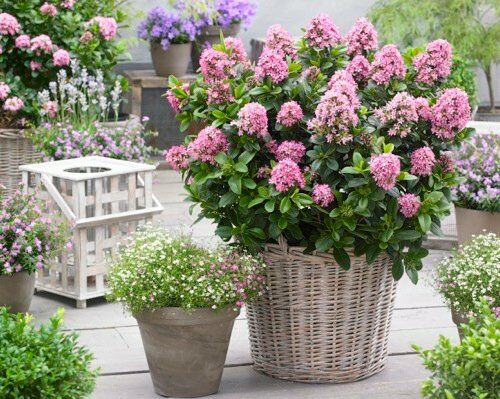 Euonymus
Euonymus fort. 'Emerald Gaiety'
Euonymus fort. 'Emerald 'n Gold'
Euonymus fort. 'Harlequin'
Euonymus jap. 'Albomarginatus'
Euonymus jap. 'Aureomarginatus'
Euonymus jap. 'Aureus' ('Luna')
Euonymus jap. 'Bravo'
Euonymus jap. 'Green Spire'
Euonymus jap. 'Jean Hugues'
Euonymus jap. 'Kathy' ®
Euonymus jap. 'Micr. Albovariegatus'
Euonymus jap. 'Micr. Aureovariegatus'
​Euonymus jap. 'Microphyllus'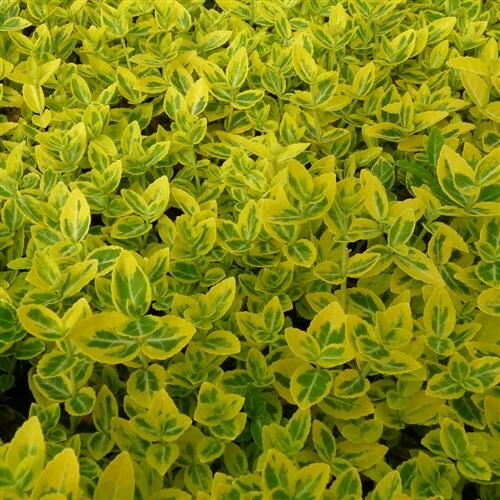 Hebe
Hebe 'Autumn Glory'
​Hebe 'Champagne'
Hebe 'Cobb Valley'
Hebe 'Emerald Green'
Hebe 'Kirkii'
Hebe 'Lady Ann'®
Hebe ochracea
Hebe 'Oratia Beauty'
Hebe 'Pink Candy'®
Hebe 'Rhubarb and Custard ®
Hebe ping. 'Pagei'
Hebe 'vernicosa'
Hebe 'Wiri Mist'
Hebe andersonii 'Hanne'
Hebe andersonii 'Katrine'
Hebe andersonii 'Maria'
Hebe andersonii 'Nana'
Hebe andersonii 'Paula'
Hebe andersonii 'Tricolour'
Hebe andersonii Variegata'
Hebe andersonii 'White Lady'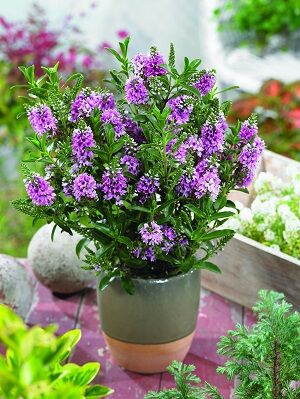 Hedera
Hedera colchica 'Arborescens'
​Hedera helix Hibernica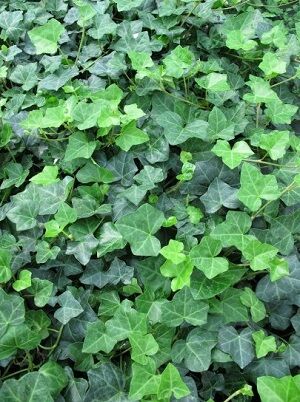 Hydrangea
Hydrangea anom. 'Petiolaris'
​Hydrangea arbor. 'Annabelle'
Hydrangea arbor. Candybelle Bubblegum ®
Hydrangea arbor. Candybelle Marshmallow ®
Hydrangea macr. 'Bouquet Rose'
Hydrangea macr. 'Mme. Emile Mouiliere'
Hydrangea pan. Bee Happy ®
Hydrangea pan. Herucules ®
Hydrangea pan. Little fresco ®
Hydrangea pan. Little Spooky ®
Hydrangea pan. Magical Sweet Summer ®
Hydrangea pan. Phantom
Hydrangea pan. Skyfall ®
Hydrangea pan. Silver Dollar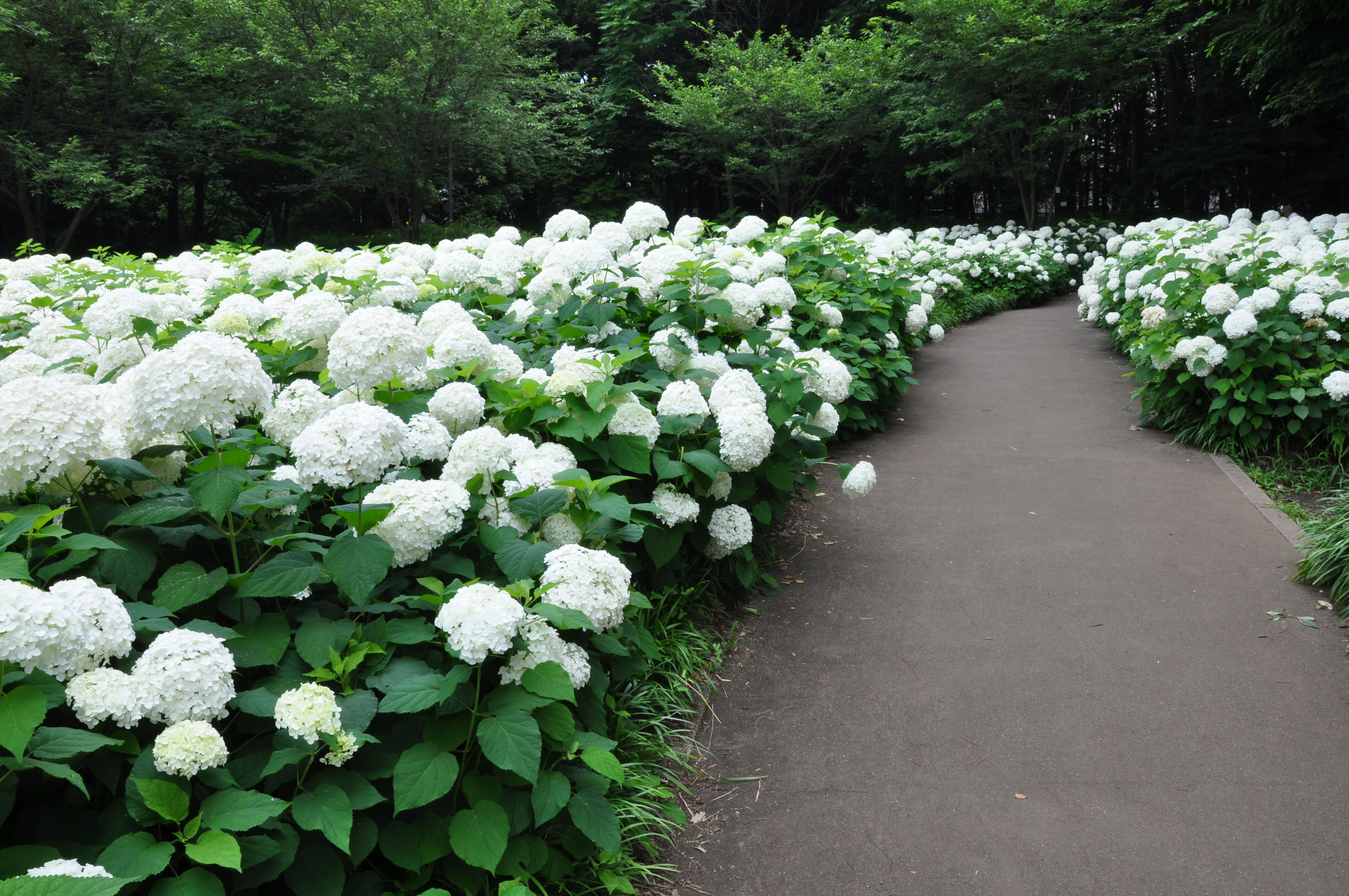 Hypericum
Hypericum androsaemum
​Hypericum andro. 'Albury Purple'
Hypericum 'Hidcote'
Hypericum calycinum
Hypericum kouytchense
Hypericum x dumm. 'Peter Dummer'
Hypericum x ino. 'Beauty'
Hypericum x ino. 'Annebel'
Hypericum x ino. 'Autumn Blaze'
Hypericum x ino. 'Elstead'
Hypericum x ino. 'Rheingold'
Hypericum x. moserianum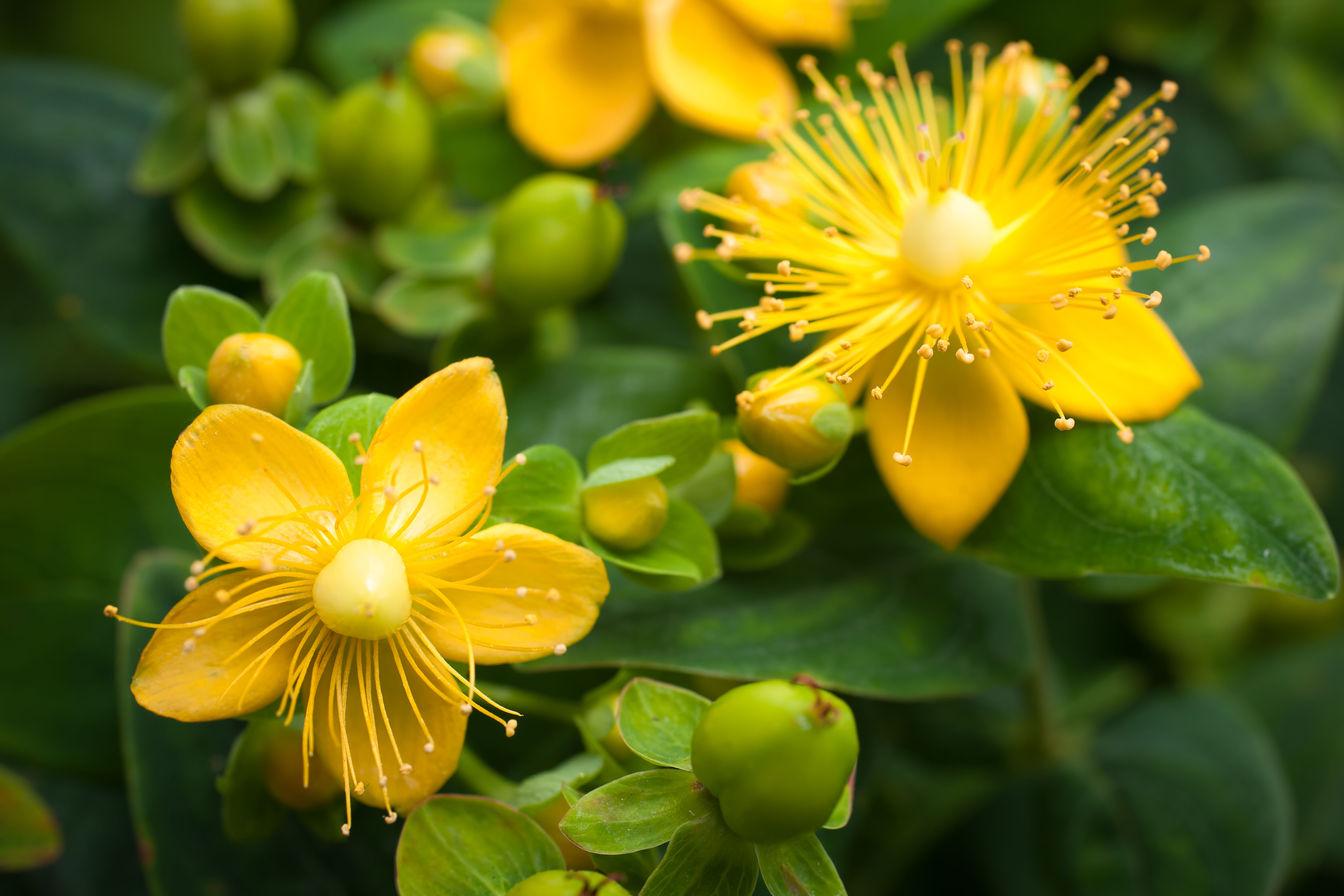 Ilex
Ilex cren. 'Luxus Globe'®
​Ilex cren. 'Golden Gem'
Ilex cren. 'Green Hedge'
Ilex cren. 'Stokes'
Ilex mes. 'Blue Angel'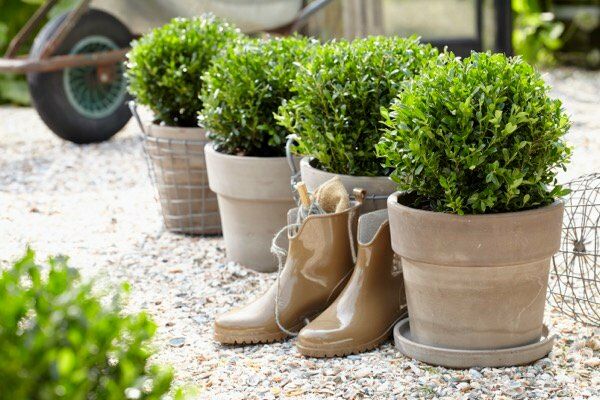 Kolkwitzia
Kolkwitzia amabilis
​Kolkwitzia amabilis Pink Cloud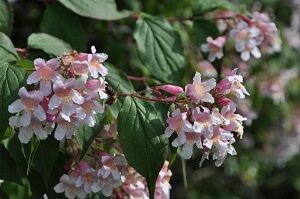 Leucothoe
Leucothoe 'Scarletta' (=ZEBLID)
​Leucothoe font. 'Rainbow'
Leucothoe keis. 'Royal Ruby'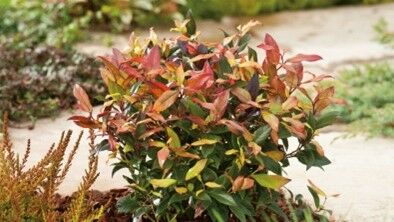 Lonicera
Lonicera nitida
Lonicera nitida 'Lemon Beauty'
Lonicera nitida 'Maigrun'
​Lonicera nitida 'Red Tips'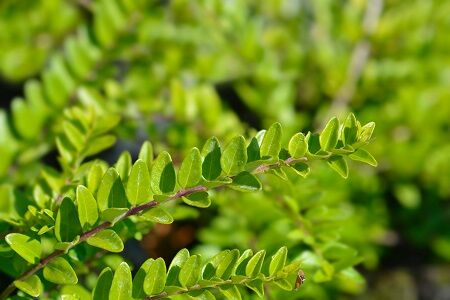 Magnolia
Magnolia 'Betty'
​Magnolia 'Galaxy'
Magnolia 'George Henry Kern'
Magnolia 'Heaven Scent'
Magnolia 'Ricki'
Magnolia soulangeana
Magnolia soulangeana 'Alba Superba'
Magnolia soulangeana 'Lennei'
Magnolia soulangeana 'Rustica Rubra'
Magnolia stellata
Magnolia stellata 'Rosea'
Magnolia stellata 'Royal Star'
Magnolia 'Susan'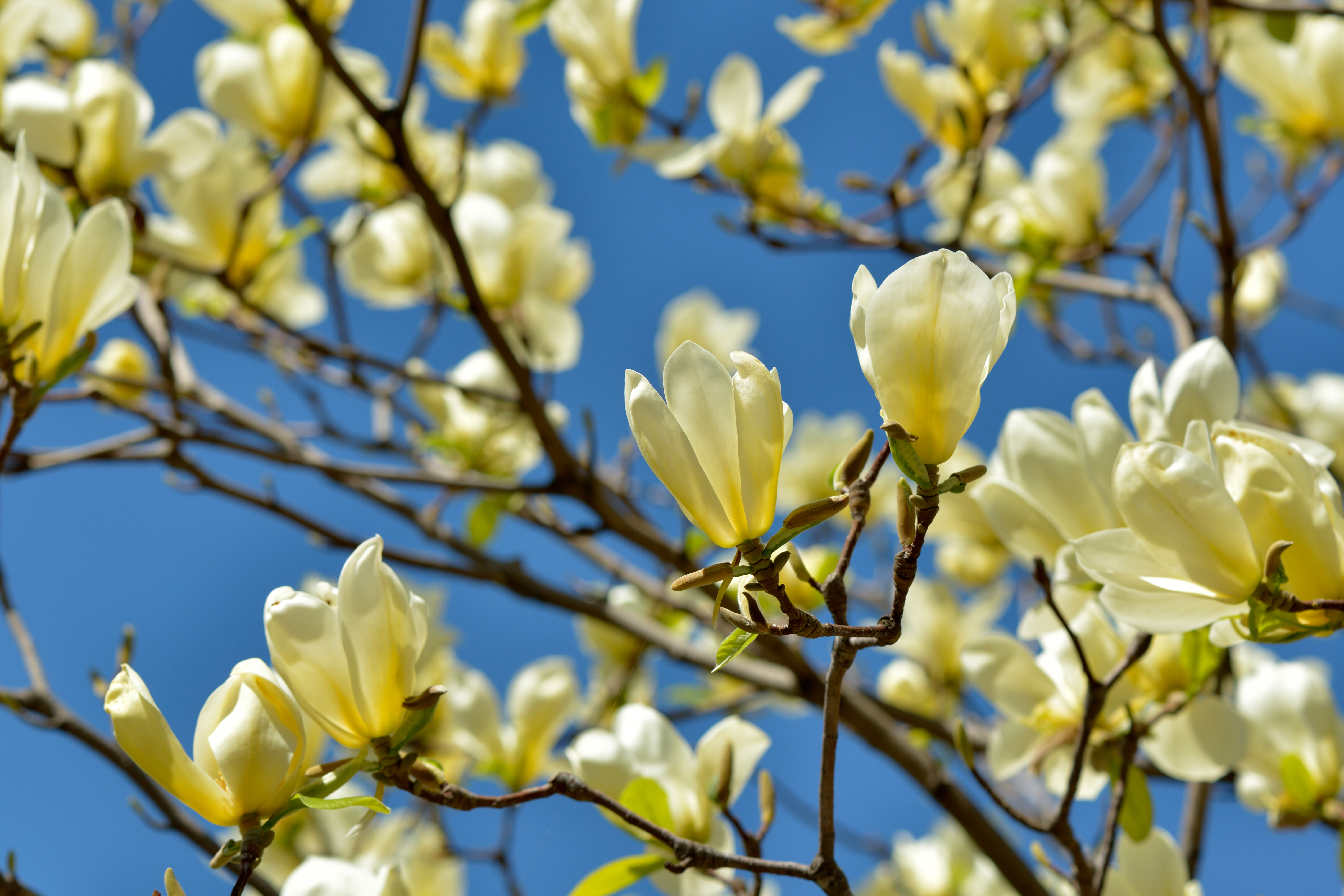 Muehlenbeckia
Muehlenbeckia axillaris 'compact'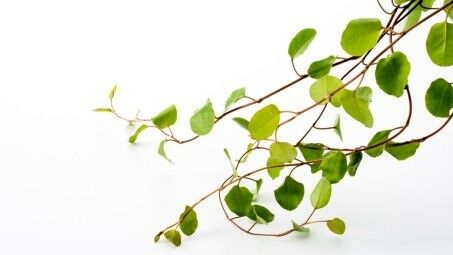 Osmanthus
Osmanthus Burkwoodii
Osmanthus heterophyllus
Osmanthus heter. 'Goshiki'(Tricolor)
Osmanthus heter. 'Purpureus'
Osmanthus heter. 'Variegatus'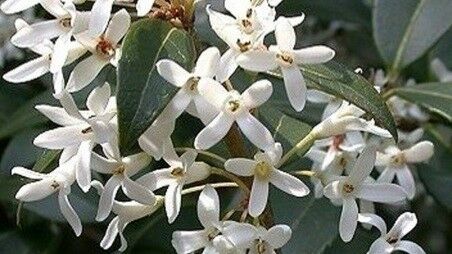 Parahebe
Parahebe 'Avalanche'®
Parahebe Pink Avalanche ®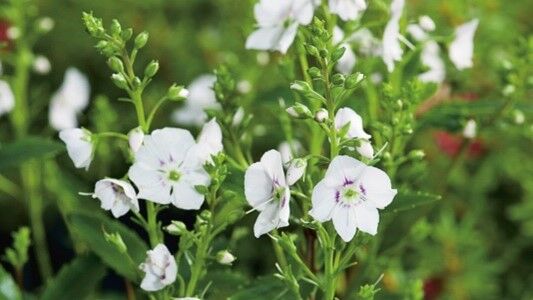 Photinia
Photinia fraseri 'Little Red Robin'
​Photinia fraseri 'Red Light'®
Photinia fraseri 'Red Robin'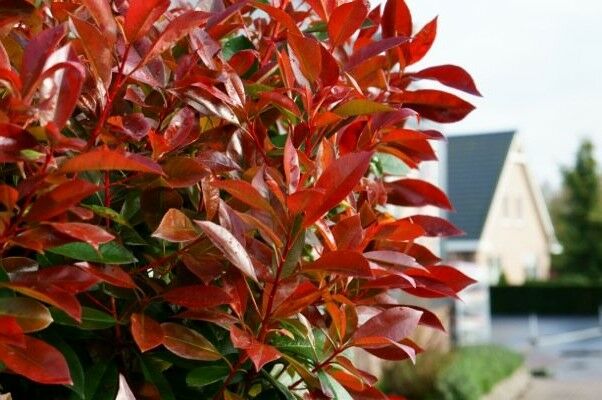 Prunus
Prunus laur.'Caucasica'
Prunus laur.'Cherry Brandy'
Prunus laur. 'Elly' ®
Prunus laur. 'Novita'
Prunus laur. 'Otto Luyken'
Prunus laur. 'Rotundifolia'
Prunus laur. 'Titan' ®
Prunus lusitanica
Prunus lusitanica 'Angustifolia'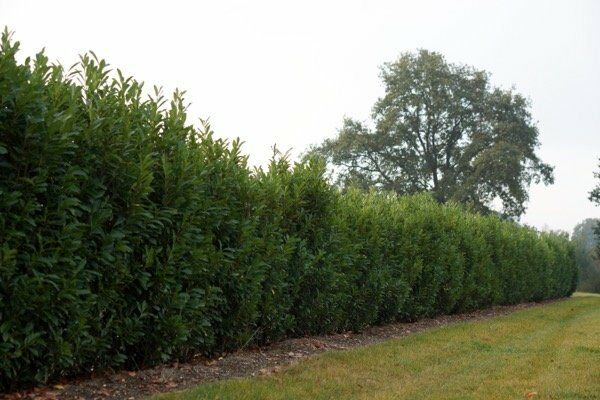 Sambucus
Sambucus nigra 'Black Beauty'®
Sambucus nigra 'Black Lace'®
Sambucus nigra 'Black Tower'®
Sambucus nigra 'Cherry Lace' ®
Sambucus nigra 'Serenade'®
Sambucus Golden Tower ®
Sambucus rac. 'Plumosa Aurea'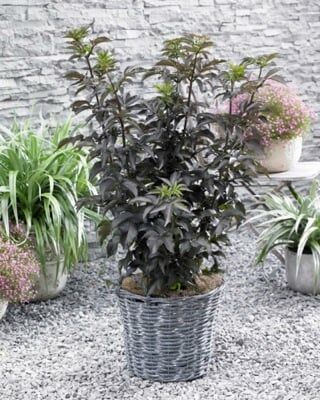 Skimmia
Skimmia jap. 'Rubella'
​Skimmia jap. 'Kew Green'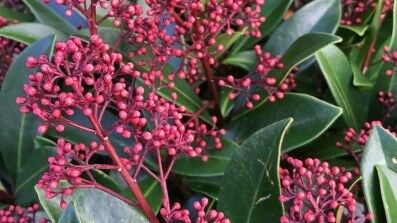 Sophora
Sophora prost. 'Little Baby'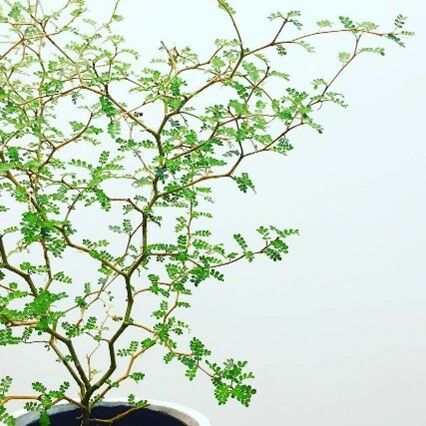 Viburnum
Viburnum davidii
​Viburnum opulus 'Roseum'
Viburnum tinus
Viburnum tinus 'Eve Price'
Viburnum tinus 'Gwenllian'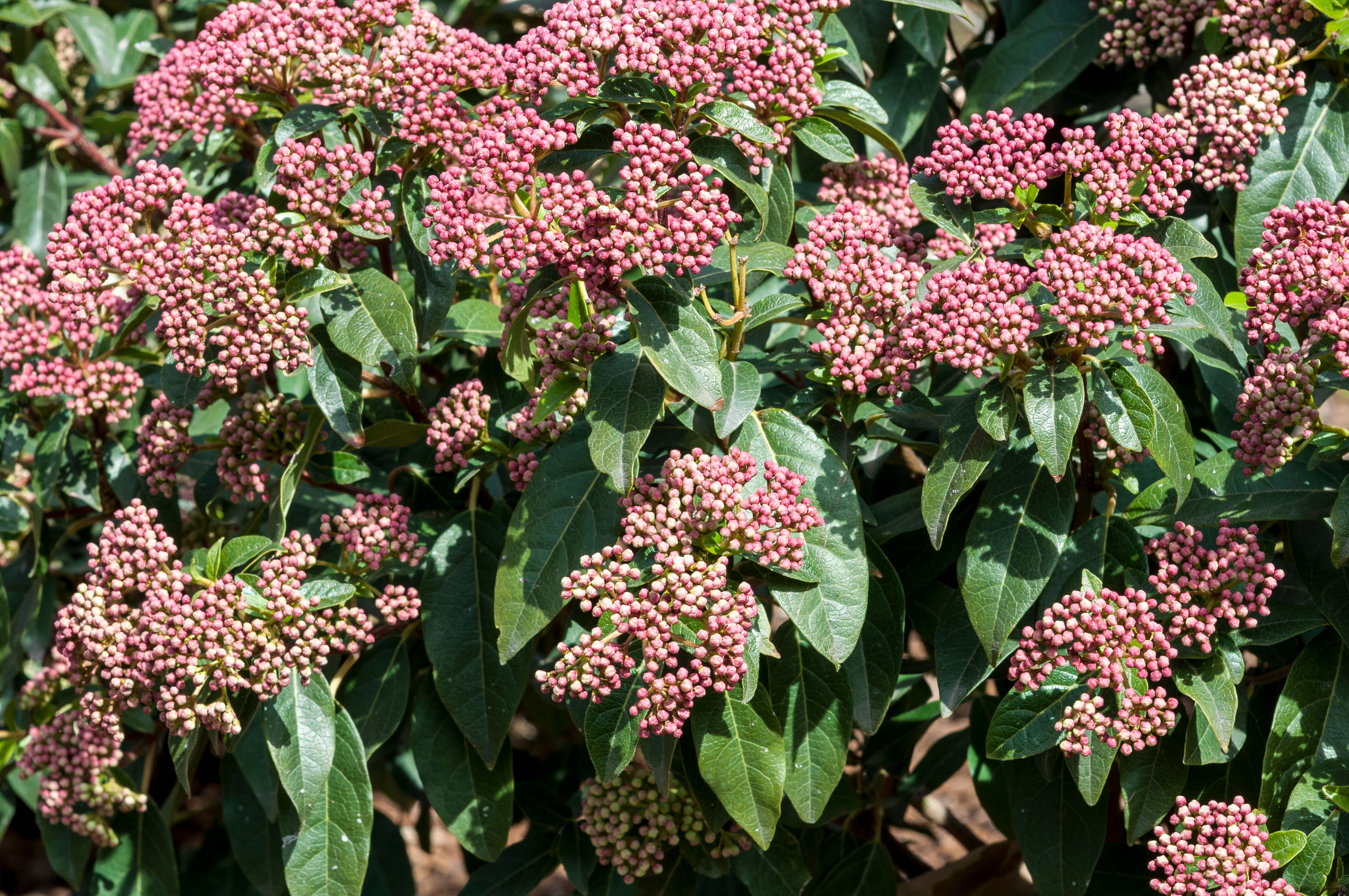 Weigela
Weigela 'Wings of Fira' ®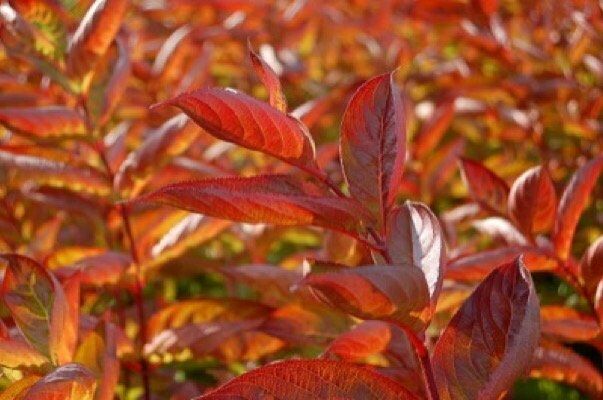 Kruiden
Artemesia
Artemesia drac. 'French Dragon'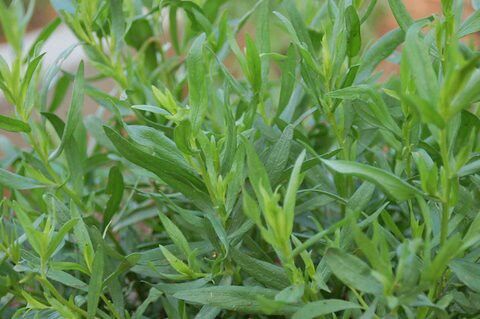 Basilicum
Basillicum Magic Mountain
Basillicum Magic White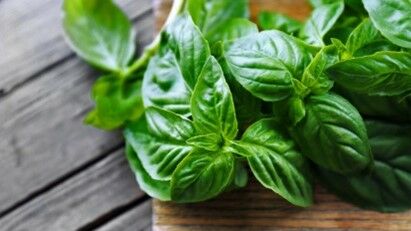 Helichrysum
Helichrysum ang.'Tall Curry'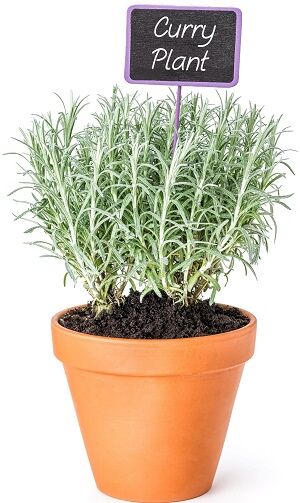 Ipomea
Ipomea 'Beauregard'
​Ipomea 'Covington'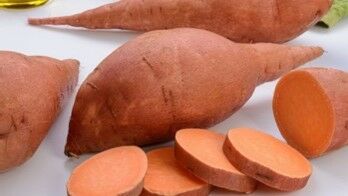 Lippia
Lippia 'citridoria'
Lippia dulcus 'Sweeter than Sweet'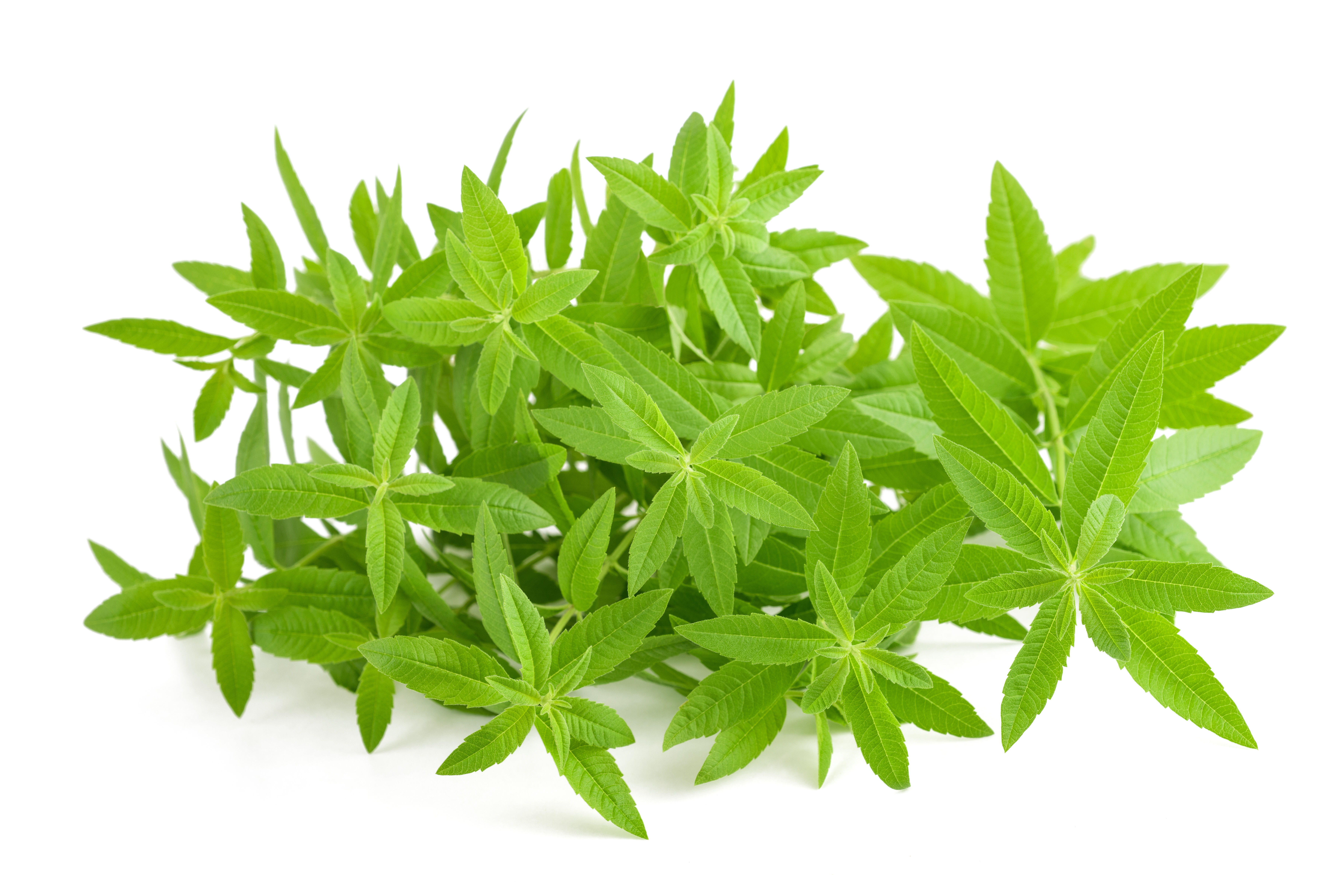 Mentha
Mentha arvensis 'Strawberry Mint'
Mentha x piperita 'Peppermint'
Mentha spicata 'Moroccan'
Mentha suavelolens 'Applemint'
Origanum
Origanum 'Greek'
Origanum 'Hot & Spicy'
Origanum vulgare 'Compactum'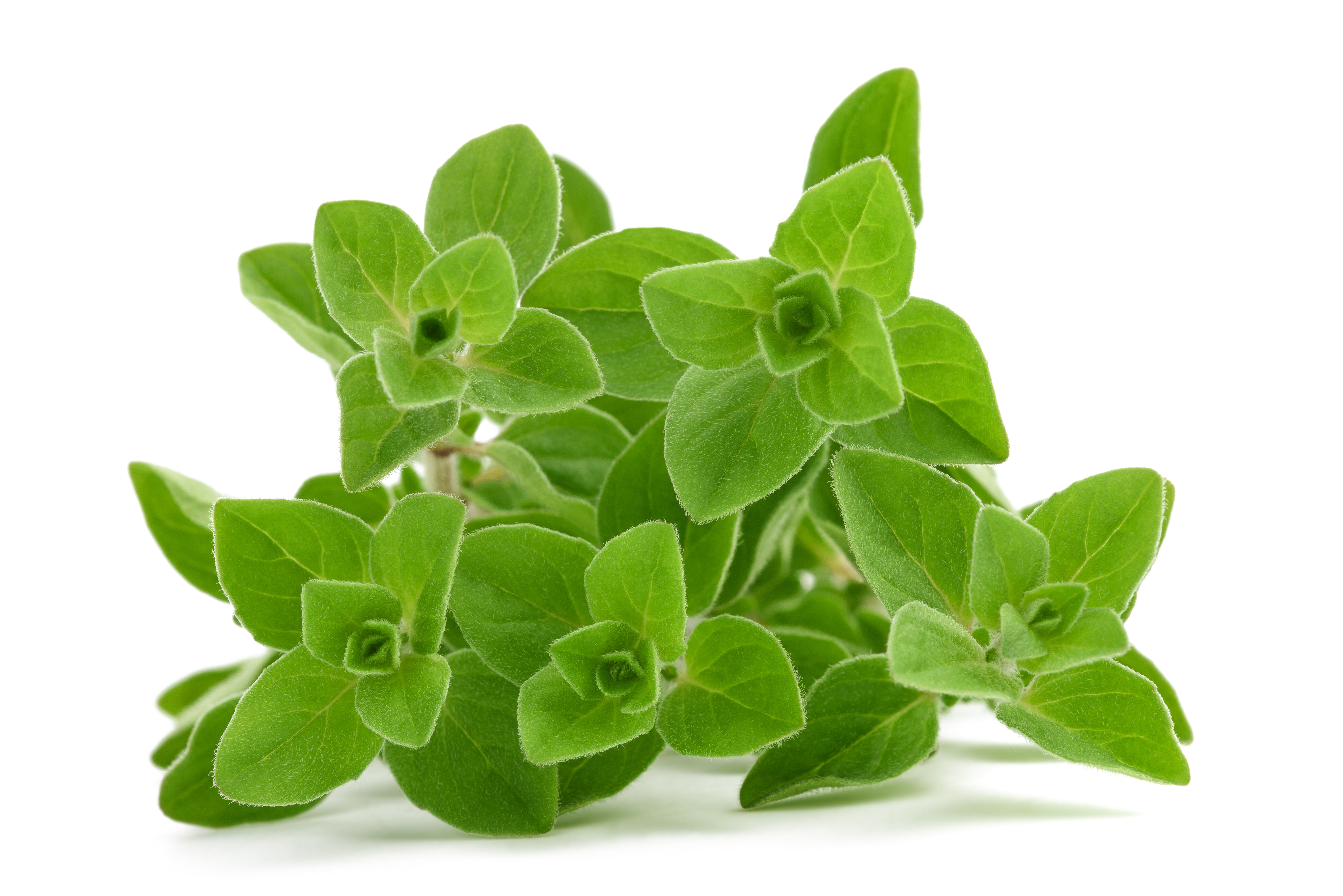 Rosmarinus
Rosmarinus officinalis
Rosmarinus officinalis 'Caprii'
Rosmarinus officinalis 'Miss Jessop'
Rosmarinus officinalis 'Perigord'
Rosmarinus officinalis 'Prostatus'
Rosmarinus officinalis 'Speedy'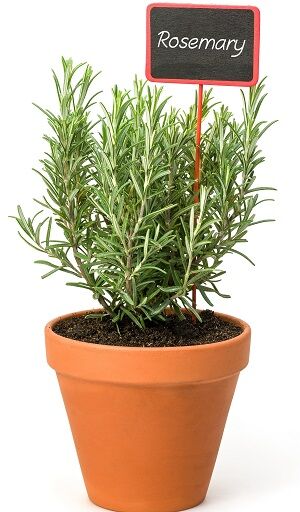 Salvia
Salvia elegans 'Scarlet Pineapple'
Salvia off. 'Growers Friends'
Salvia off. 'Tricolor'
Salvia off.'Purpurescens'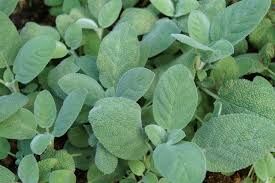 Santolina
Santolina 'Viridens'
Santolina 'Chamaecyparissus'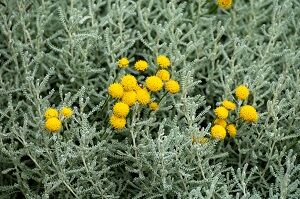 Stevia
Stevia rebaudiana 'compact'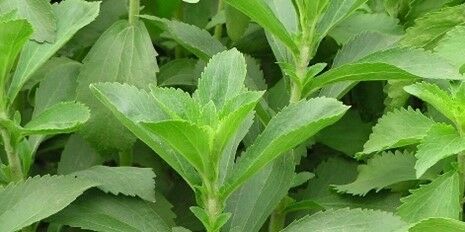 Thymus
Thymus citr. 'Green Upgright'
Thymus 'faustini'
Thymus vulgaris 'precompa'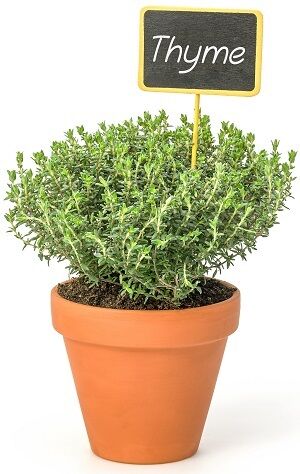 Lavandula
Lavandula angustifolia
Lavandula ang. 'Arctic Snow' (Alba)
Lavandula ang. 'Dwarf Blue'
Lavandula ang. 'Elisabeth'®
Lavandula ang. 'Essence Purple®
Lavandula ang. 'Hidcote'
Lavandula ang. 'Imperial Gem'
Lavandula ang. 'Little Lady'
Lavandula ang. 'Loddon Blue'
Lavandula ang. 'Loddon Pink'
Lavandula ang. 'Miss Katherine'®
Lavandula ang. 'Muntstead'
Lavandula ang. 'Rosea'
Lavandula ang. 'Silver Blue'
Lavandula ang. 'Platinum Blonde'®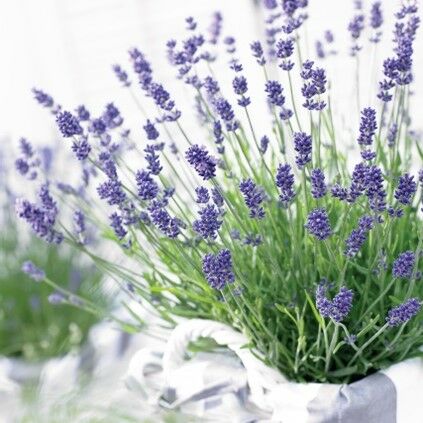 Lavandula intermedia
Lavandula x interm. 'Edelweiss'
Lavandula x interm. 'Exceptional ®
​Lavandula x interm. 'Grosso'
Lavandula x interm. 'Phenomenal ('Niko)®
Lavandula x interm. 'Sensational! ®
Lavandula x interm. 'Vera'
Lavandula lan. x. ang. 'Sawyers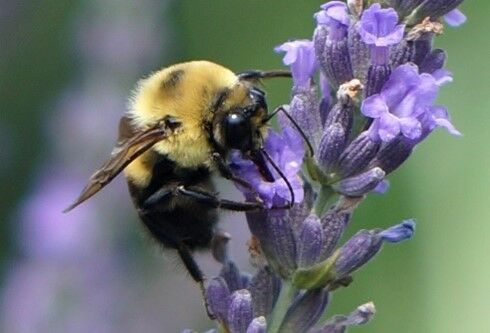 Lavandula stoechas
Lavandula stoech. BELLA 'Hot Pink' ®
Lavandula stoech. BELLA 'Purple Improved' ®
Lavandula stoech. 'Blue star'
Lavandula stoech. 'COCO 'Dark Pink' ®
Lavandula stoech. 'Great Adventure' ®
​Lavandula stoech. 'Fat Head'
Lavandula stoech. 'Fairy Wings Pink' ®
Lavandula stoech. 'Fairy Wings Blush' ®
Lavandula stoech. 'Fairy Wings Purple' ®
Lavandula stoech. 'Lilac Wings' ®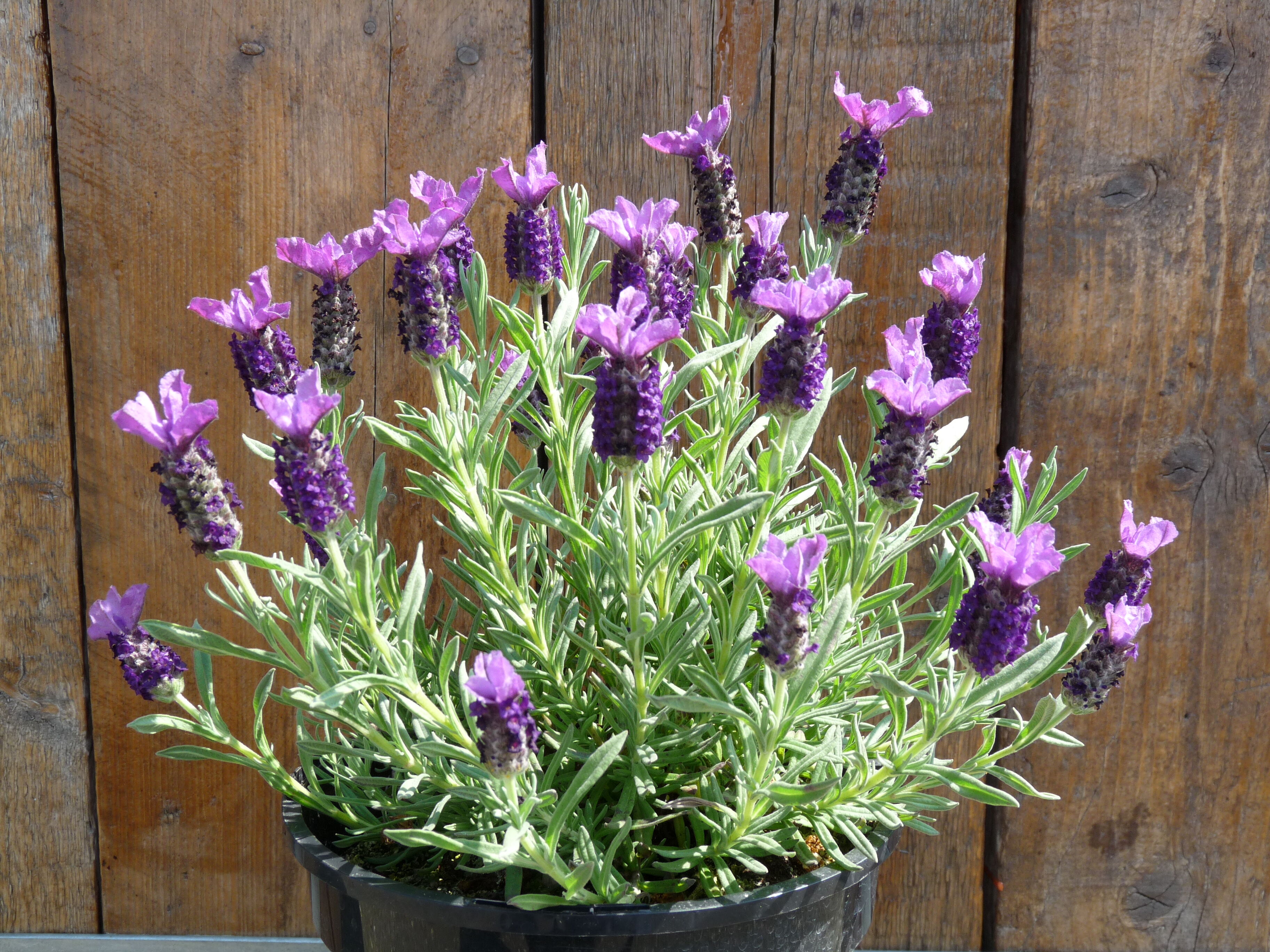 Lavandula stoechas
Lavandula stoech. 'Libelle Compact Blue'®
Lavandula stoech. 'Libelle Compact Rose ®
Lavandula stoech. 'Blueberry Ruffles' ®
Lavandula stoech. 'Boysenberry Ruffles' ®
Lavandula stoech. 'The Princess' ®
Lavandula stoech. 'Regal Splendour' ®
Lavandula stoech. spp. 'Stoechas'
Lavandula stoech. 'Snowman'
Lavandula stoech. 'Tiara' ®
Lavandula stoech. 'Victory'
Lavandula stoech. pedun. 'Papillon'
Lavandula stoech. subs. Lusitanica 'Lusi Purple'
Lavandula stoech. subs. Lusitanica 'Lusi Pink' ®
Lavandula stoech. 'Provencal'
Lavandula stoech. 'Purpleberry Ruffles ®
Lavandula stoech. 'Purple Emperor'
Lavandula stoech. Sprbr. 'Melanie' ®
Lavandula stoech. Sprbr. 'Violet Lace' ®
Lavandula stoech. Sprbr. 'Winter Bee' ®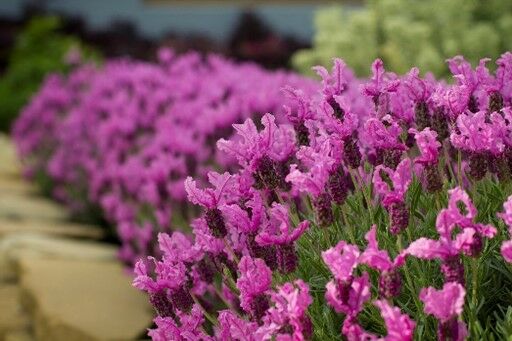 Vaste planten
Agastache
Agastache 'Blue Fortune'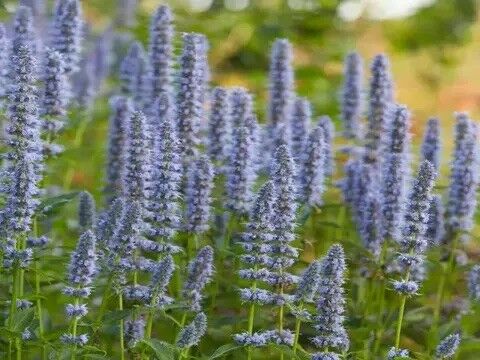 Campanula
Campanula port. 'Catharina'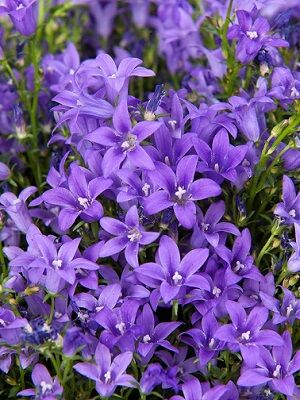 Caryopteris
Caryopteris cland. 'Heavenly Blue'
Caryopteris cland. 'Kew Blue'
Caryopteris cland. 'Sterling Silver' ®
​Caryopteris 'Stephi' ®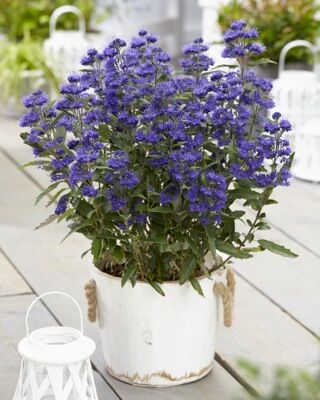 Gaura
Gaura lindh. 'Siskiyou Pink'
Gaura lindh. 'Whirling Butterflies'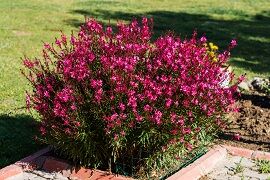 Nepeta
Nepeta faassenii 'Walker's Low'
​Nepeta racemosa 'Snowflake'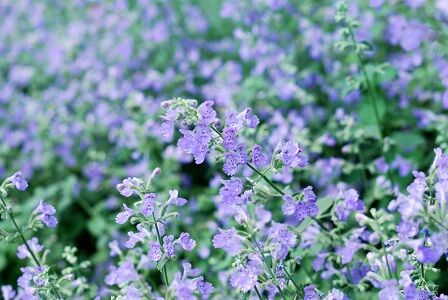 Perovskia
Perovskia atr. 'Lacey Blue' ®
​Perovskia atr. 'Little Spire' ®
Perovskia atr. 'Silvery Blue' ®
Perovskia atr. 'Blue Spire'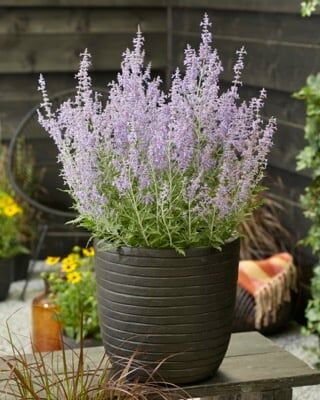 Phlox
Phlox sub. 'Candy Stripes'
Phlox sub. 'Emerald Cushion Blue'
Phlox sub. 'Mac Daniels Cushion'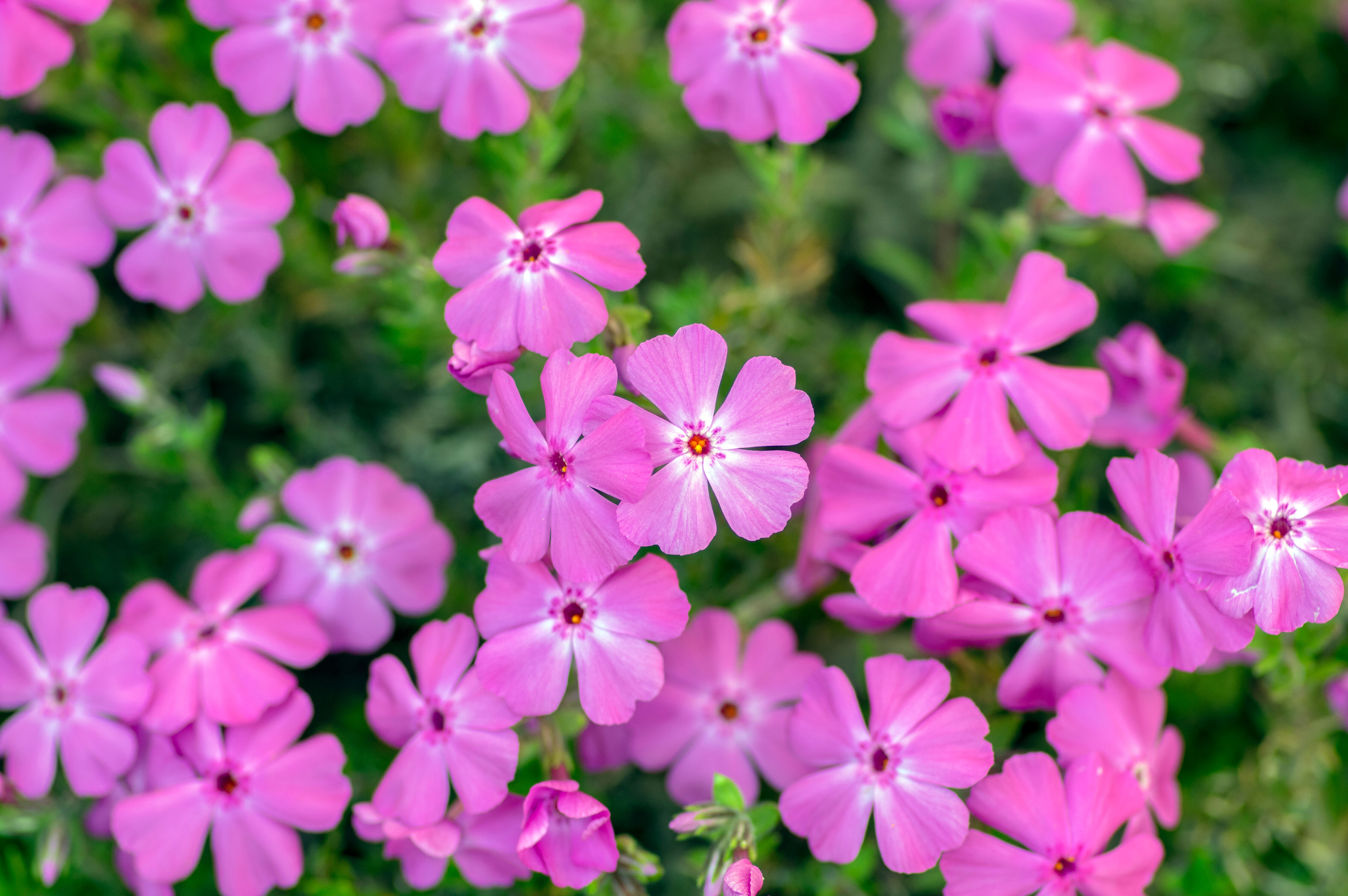 Salvia
Salvia nemorosa 'Ostfriesland'
Salvia nemorosa 'Caradonna'
Salvia officinalis 'Berggarten'
Salvia officinalis 'Grower's Friend'
Salvia officinalis 'Purpurascens'
​Salvia officinalis 'Tricolor'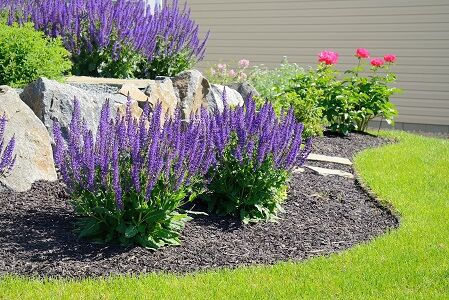 Scabiosa
Scabiosa columbaria 'Mariposa Blue'®
​Scabiosa columbaria 'Butterfly Blue'
Scabiosa columbaria 'Pink Mist'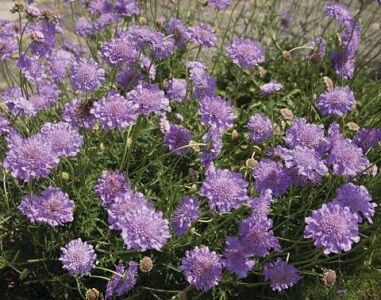 Veronica
Veronica spicata 'Rosa Zwerg'
Veronica spicata 'Cicle'
Veronica Spicata 'Ulster Blue Dwarf'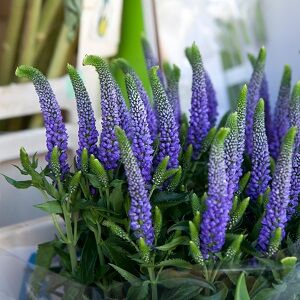 Vinca
Vinca minor
Vinca minor 'Alba'
Vinca minor 'Atropurpurea Nana'
​Vinca minor 'Gertrude Jekyll'